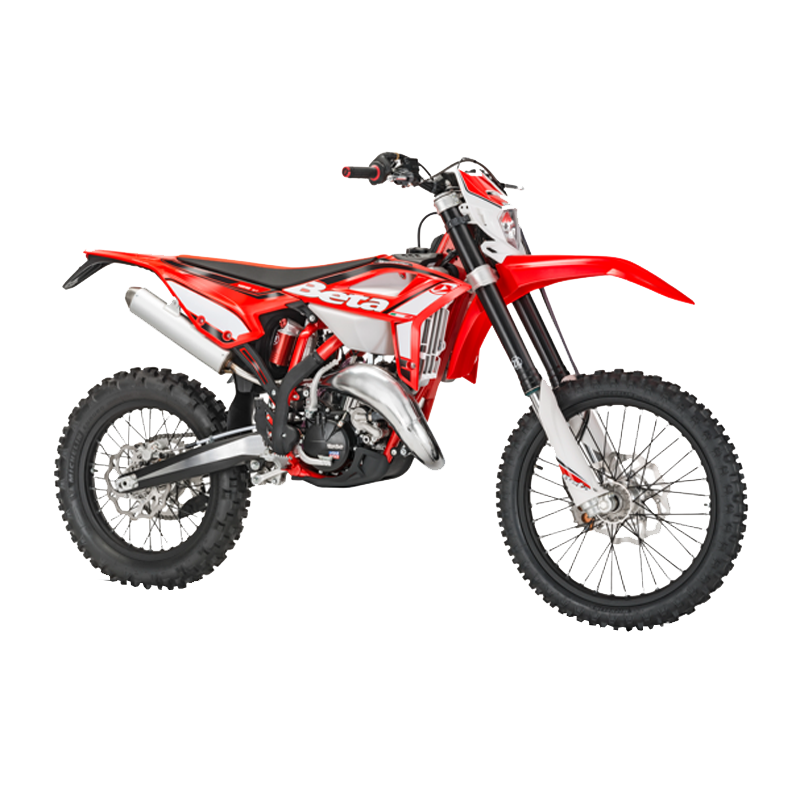 RR 125 2T MY2021
124.8 cc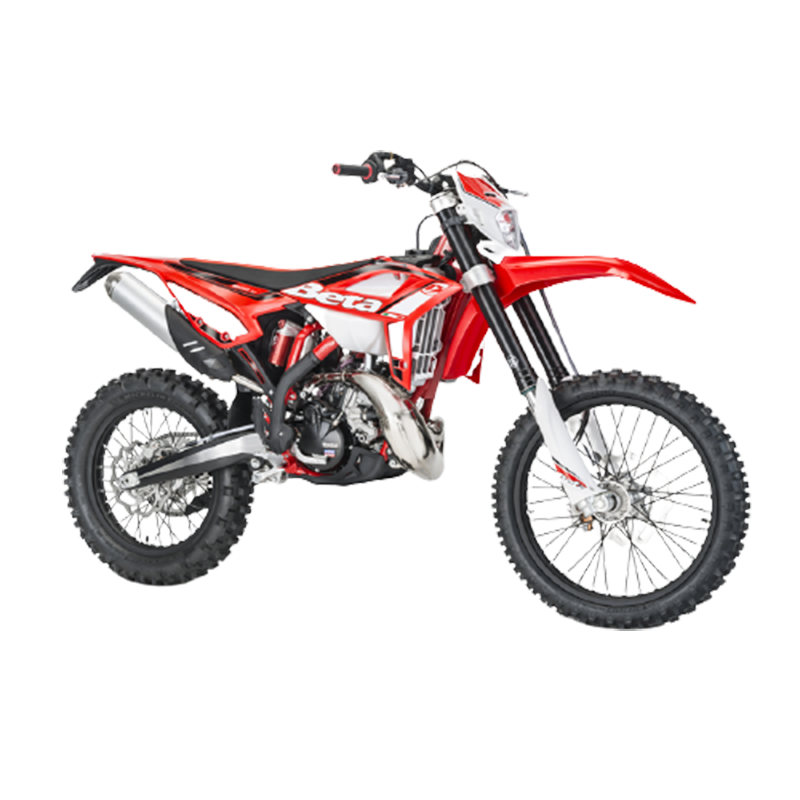 RR 200 2T MY2021
190.2 cc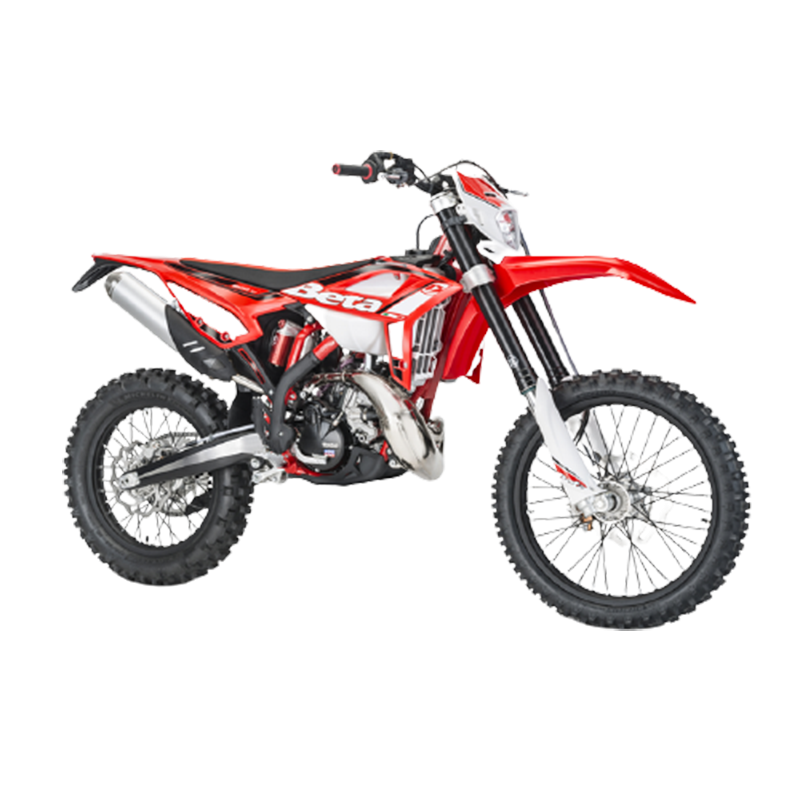 RR 250 2T MY2021
249 cc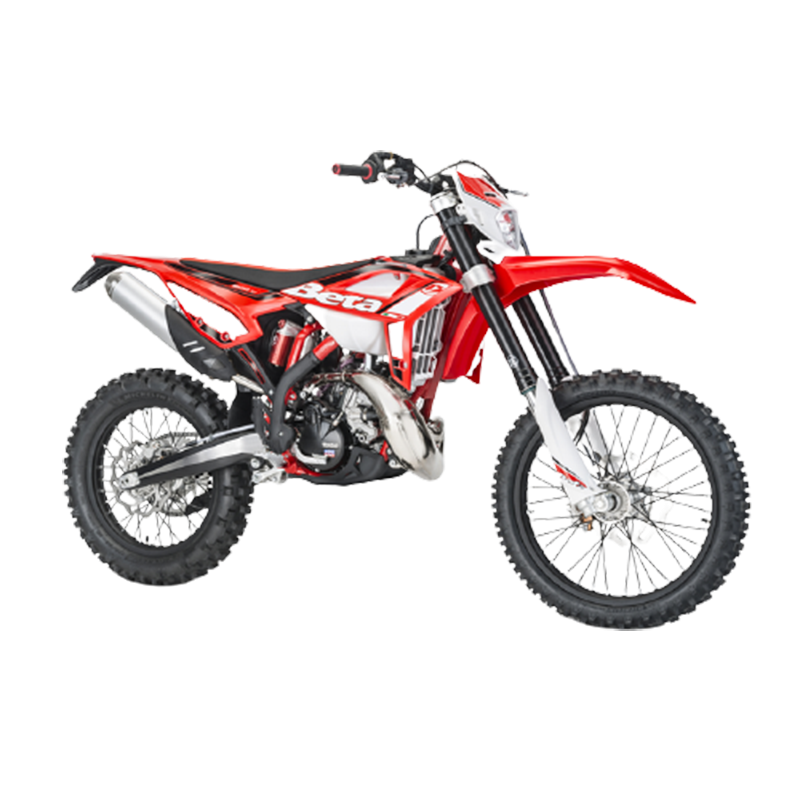 RR 300 2T MY2021
293.1 cc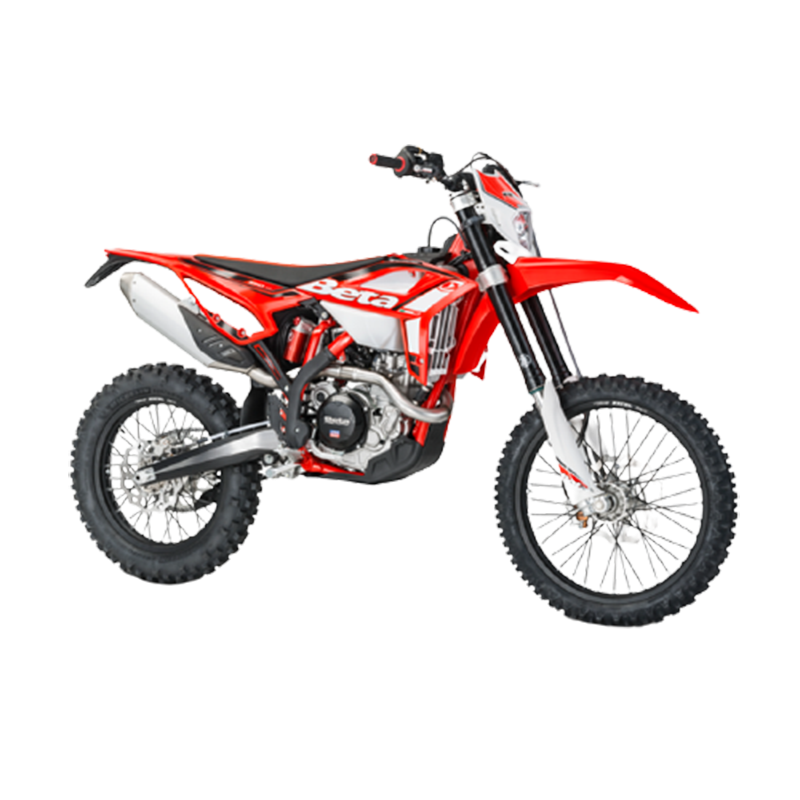 RR 350 4T EFI MY2021
349.1 cc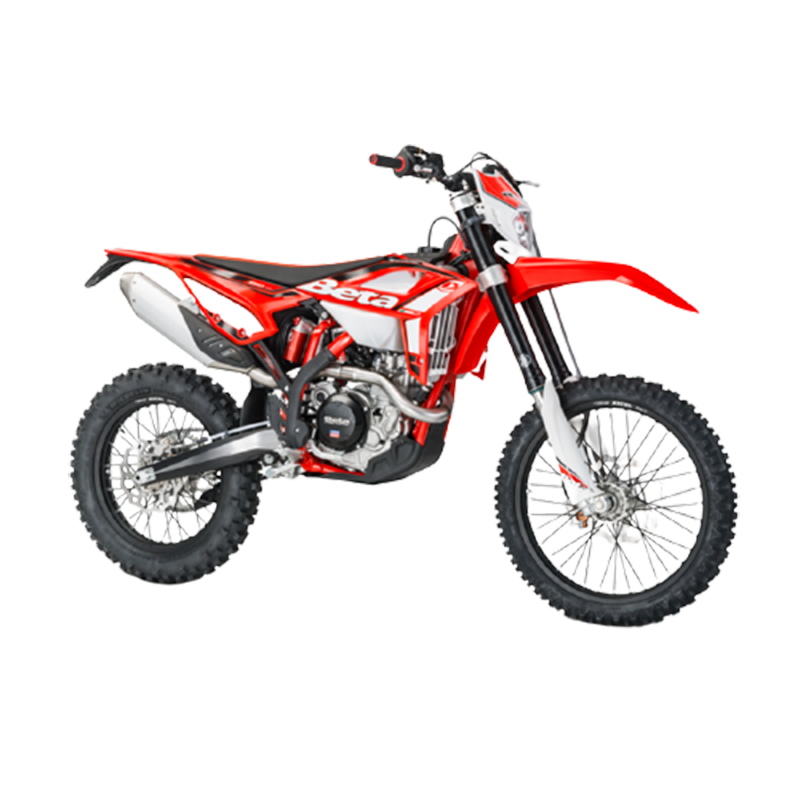 RR 390 4T EFI MY2021
385.6 cc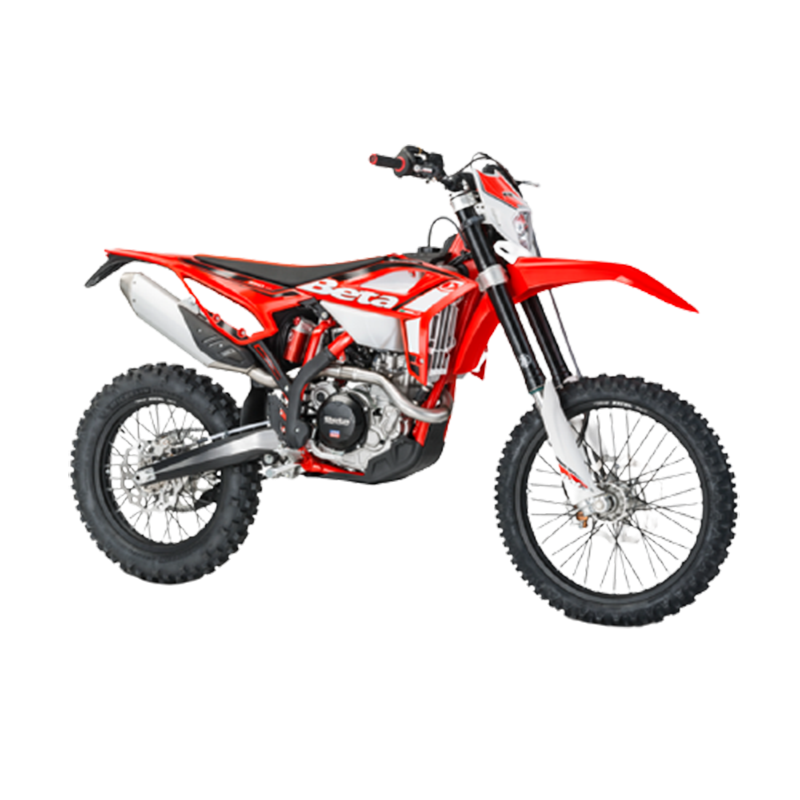 RR 430 4T EFI MY2021
430.9 cc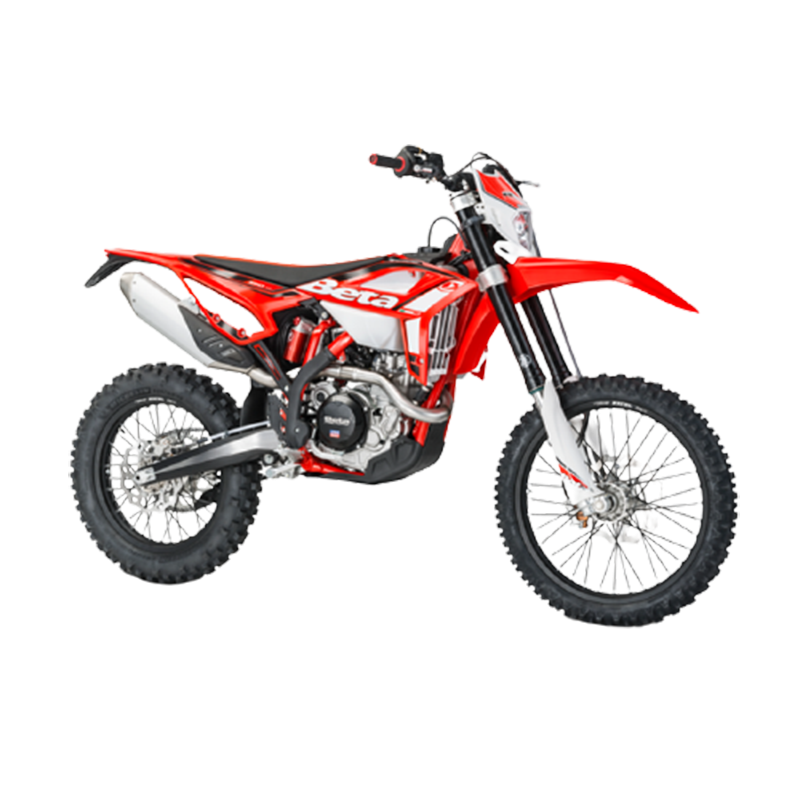 RR 480 4T EFI MY2021
477.5 cc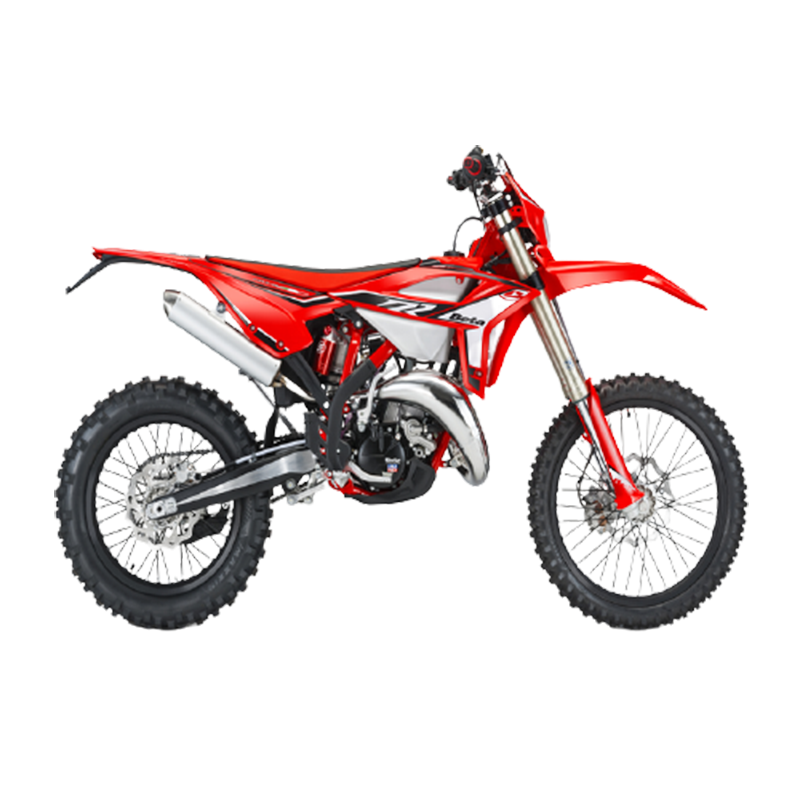 RR125 MY2022
124.8 cc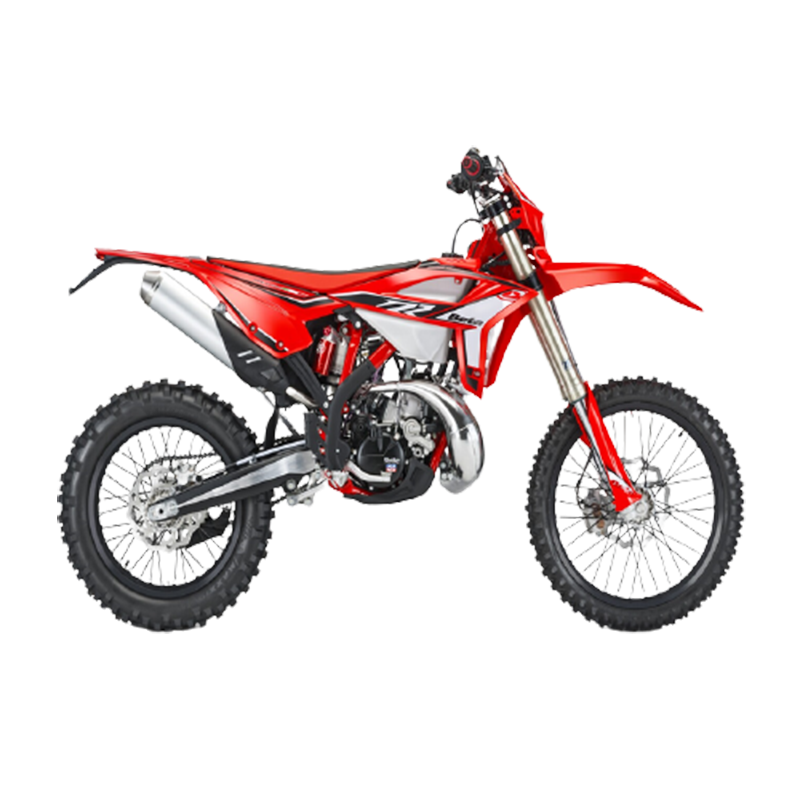 RR200 MY2022
190.2cc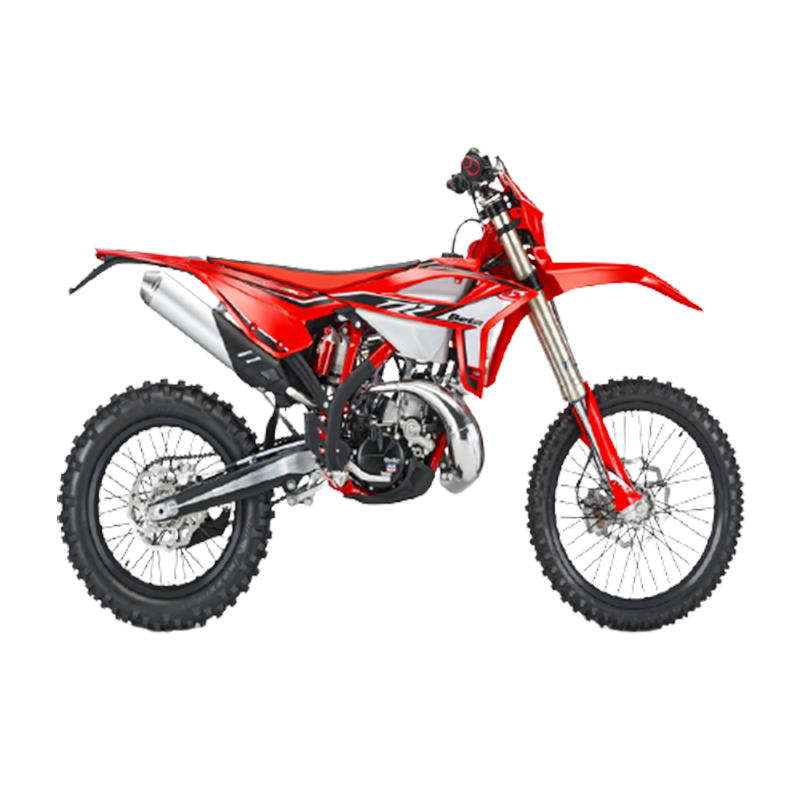 RR250 2T MY2022
249 cc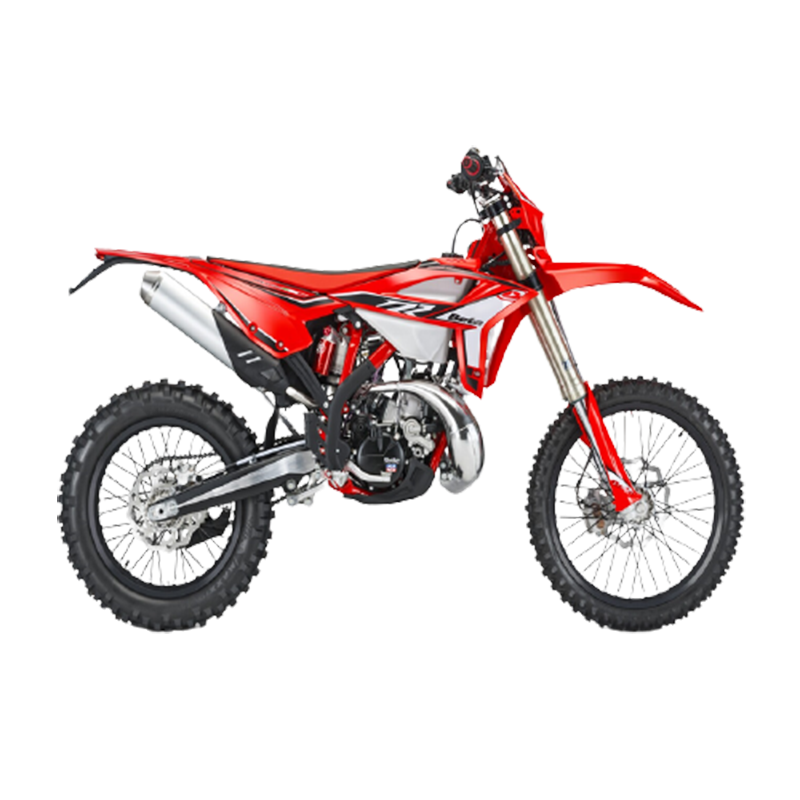 RR300 2T MY2022
292.6 cc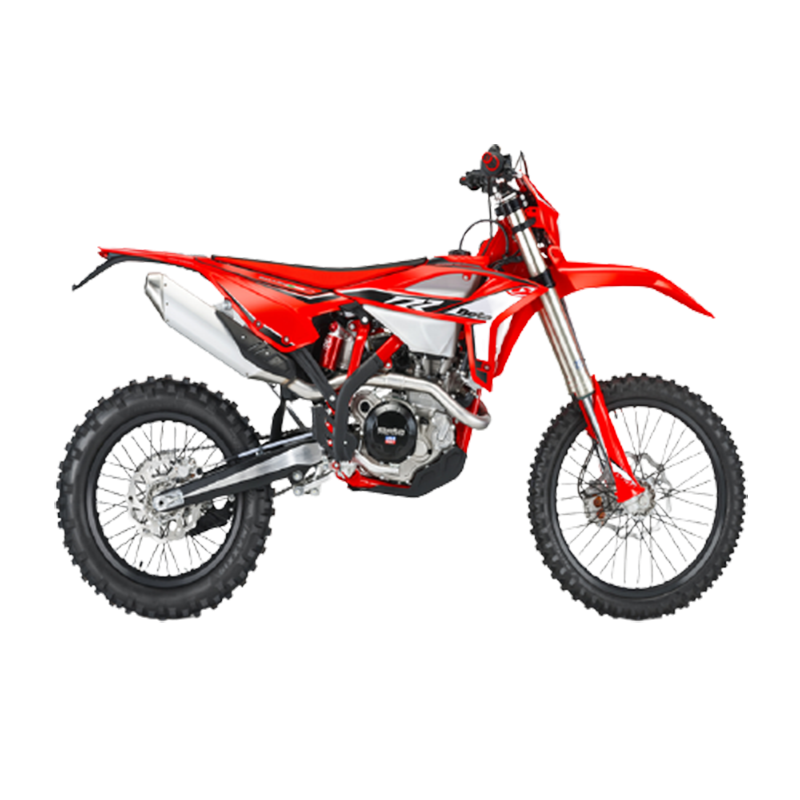 RR350 4T EFI MY2022
349.1 cc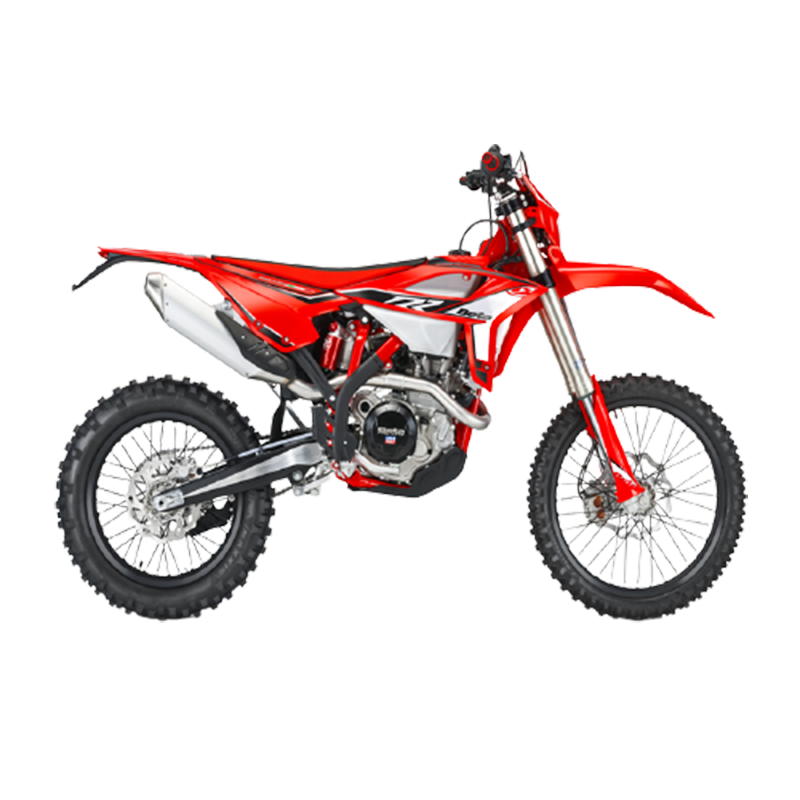 RR390 4T EFI MY2022
385.6 cc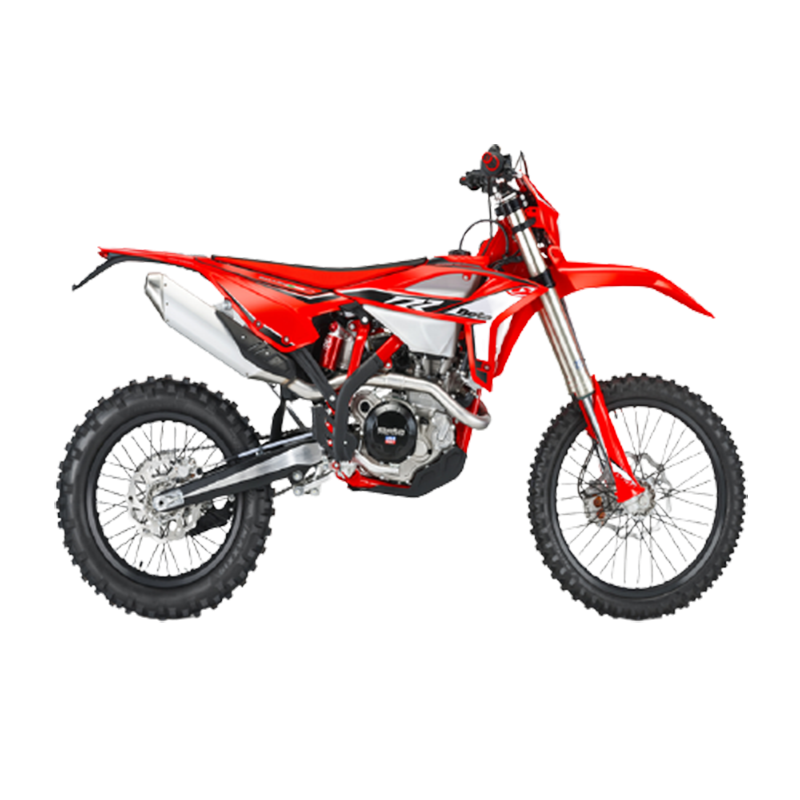 RR430 4T EFI MY2022
430.9 cc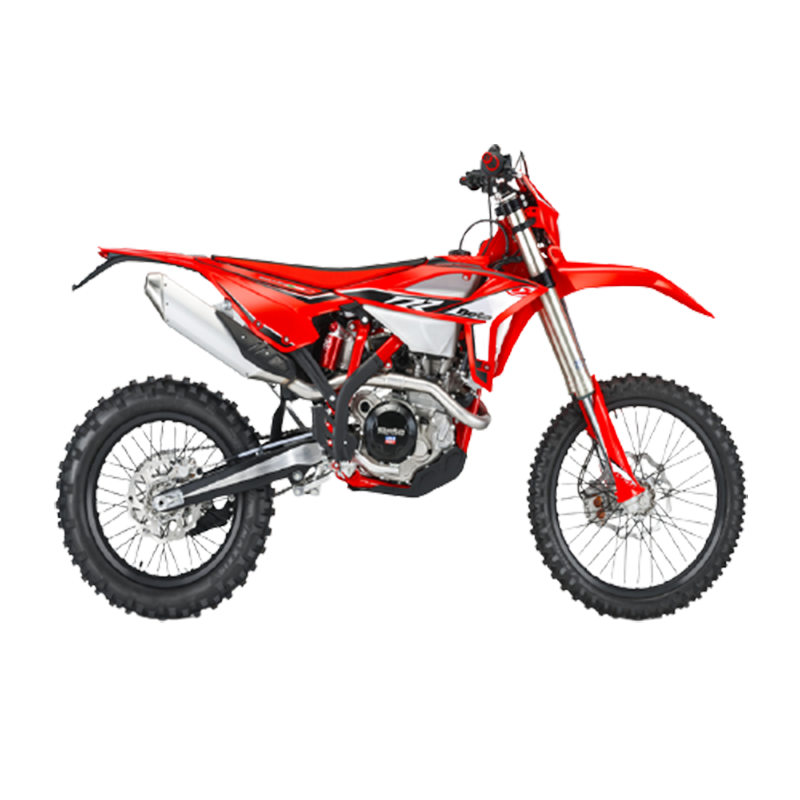 RR480 4T EFI MY2022
430.9 cc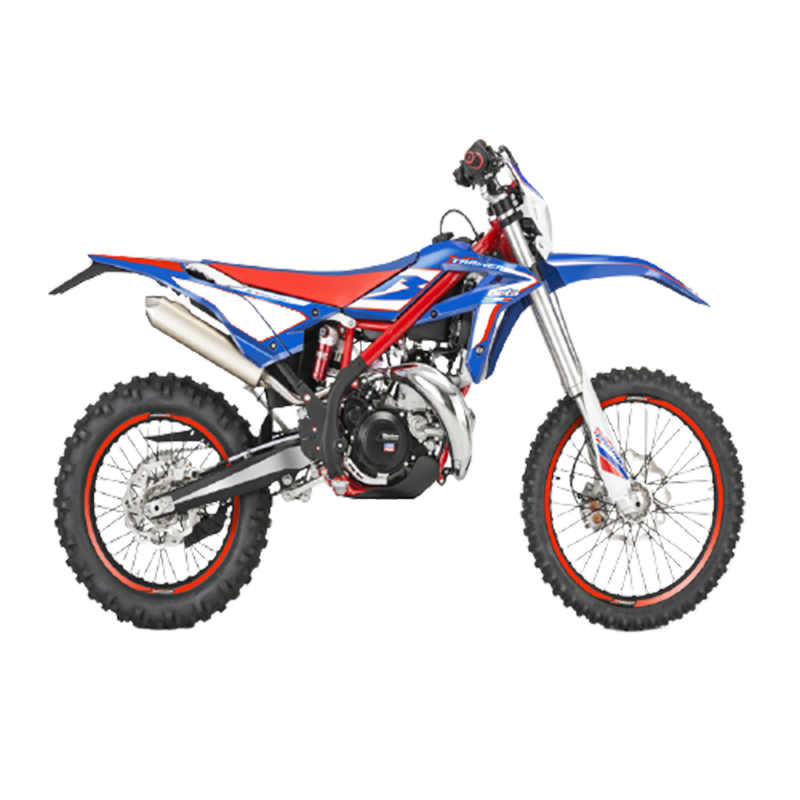 XTRAINER 300 2T MY2021
293.1 cc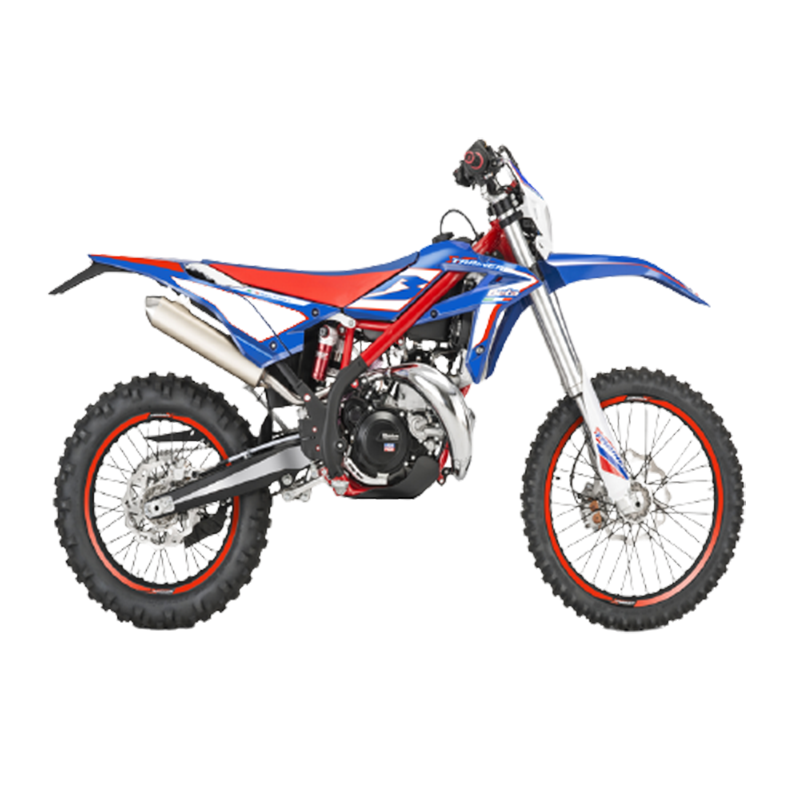 XTRAINER 250 2T MY2021
249 cc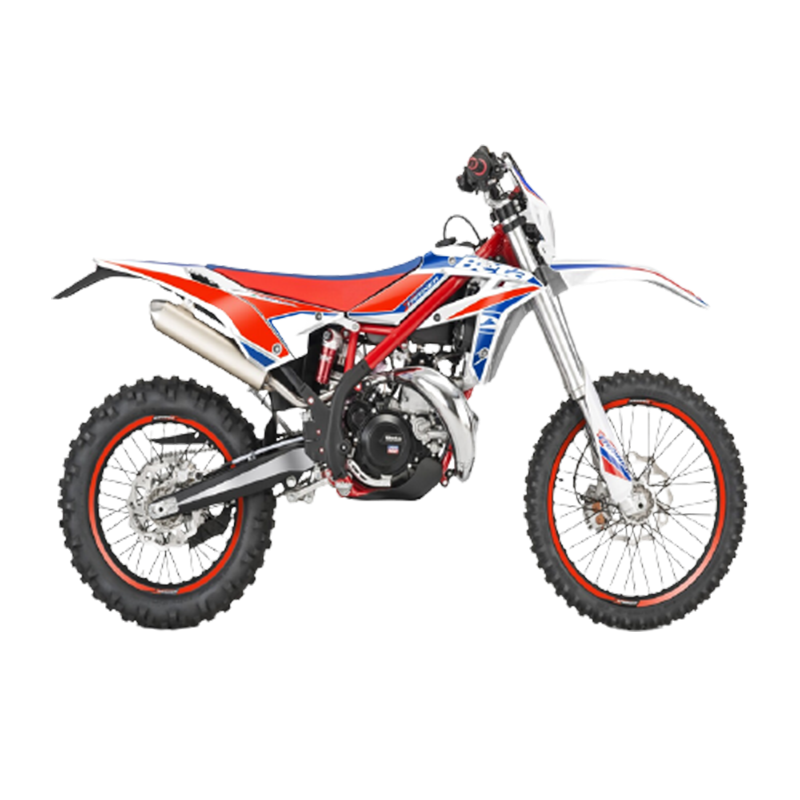 XTRAINER 300 MY2022
292.3 cc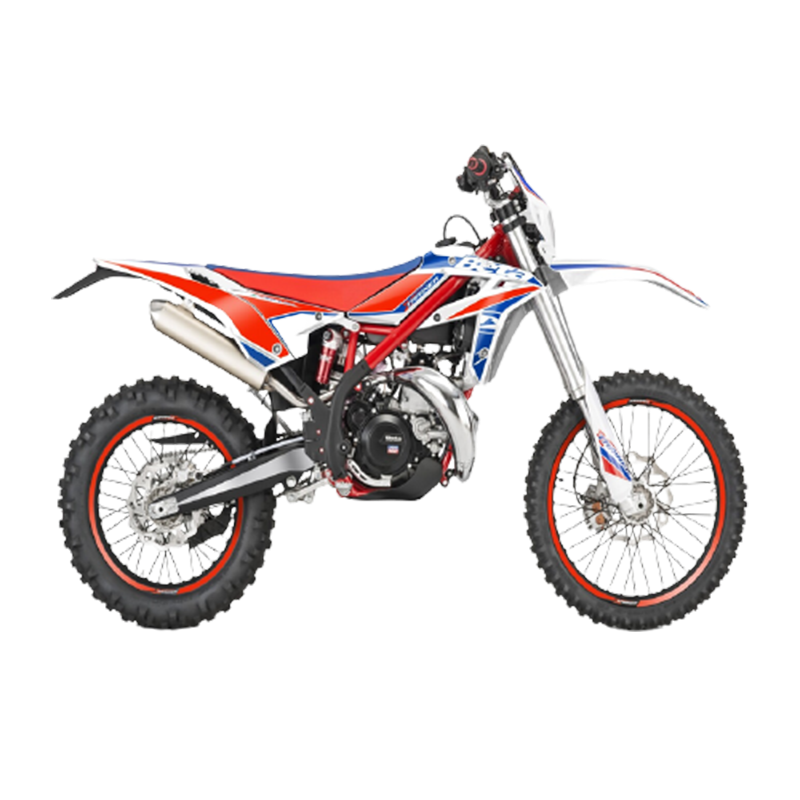 XTRAINER 250 MY2022
249 cc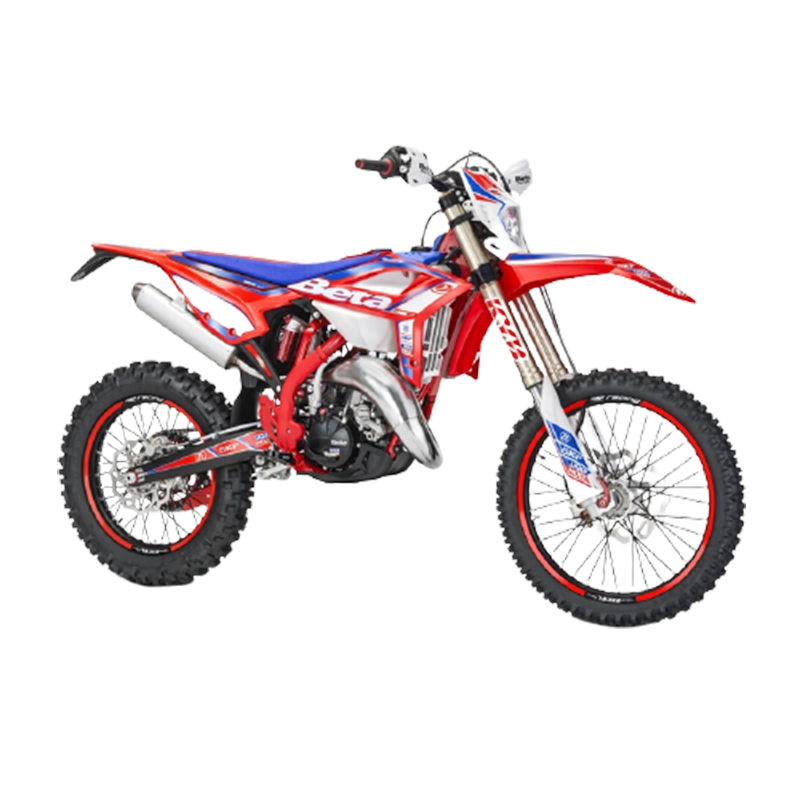 RR 125 2T RACING MY2021
124.8 cc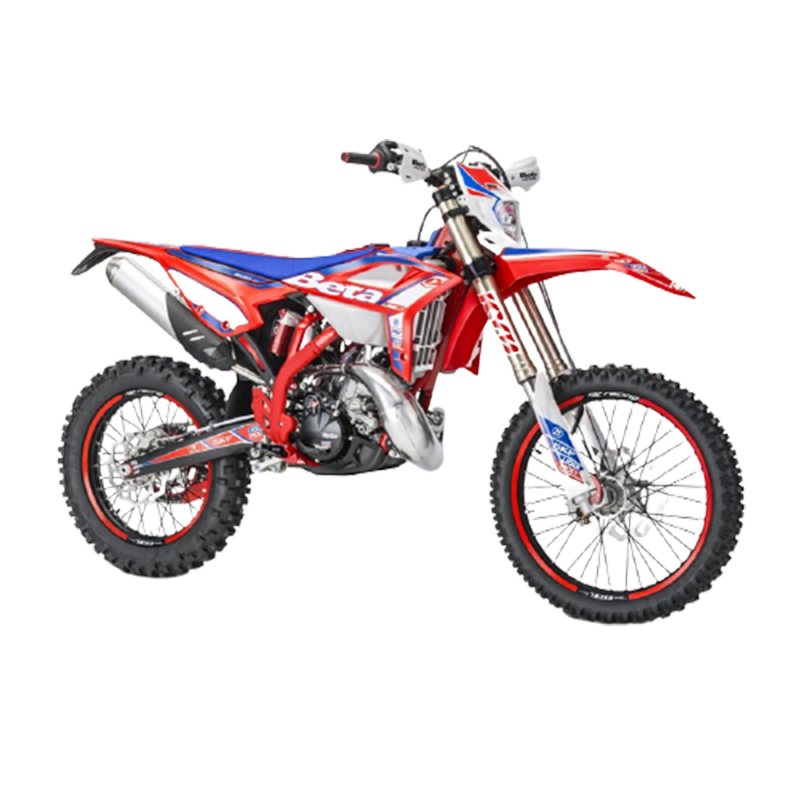 RR 200 2T RACING MY2021
190.2 cc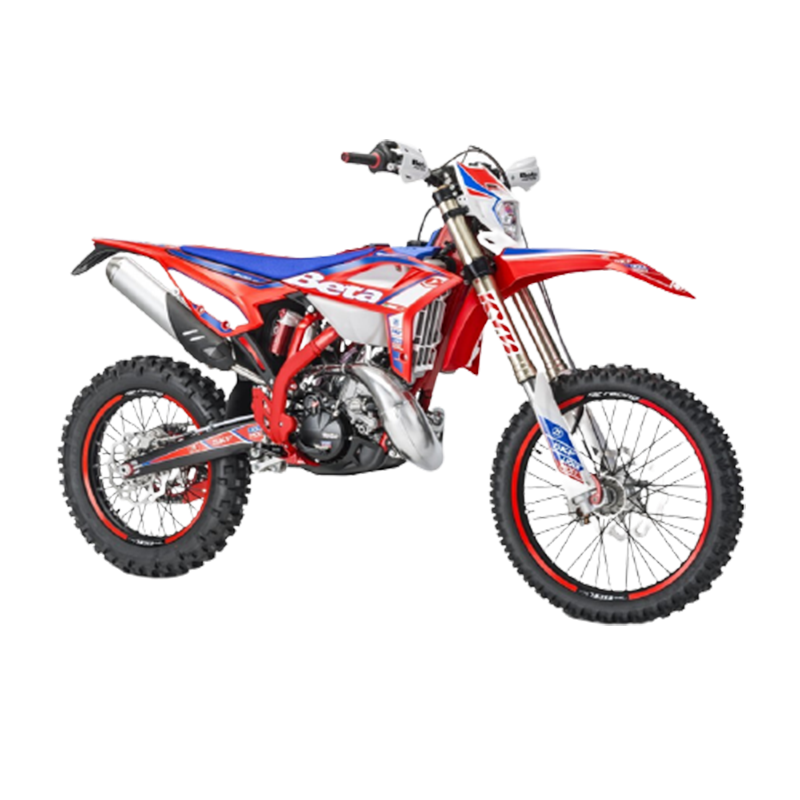 RR 250 2T RACING MY2021
249 cc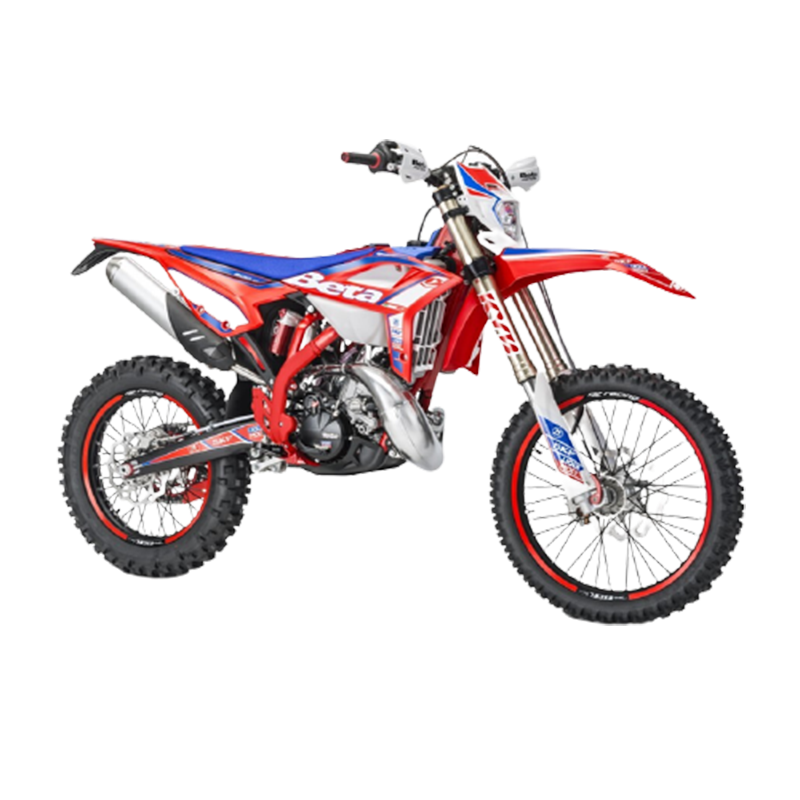 RR 300 2T RACING MY2021
293.1 cc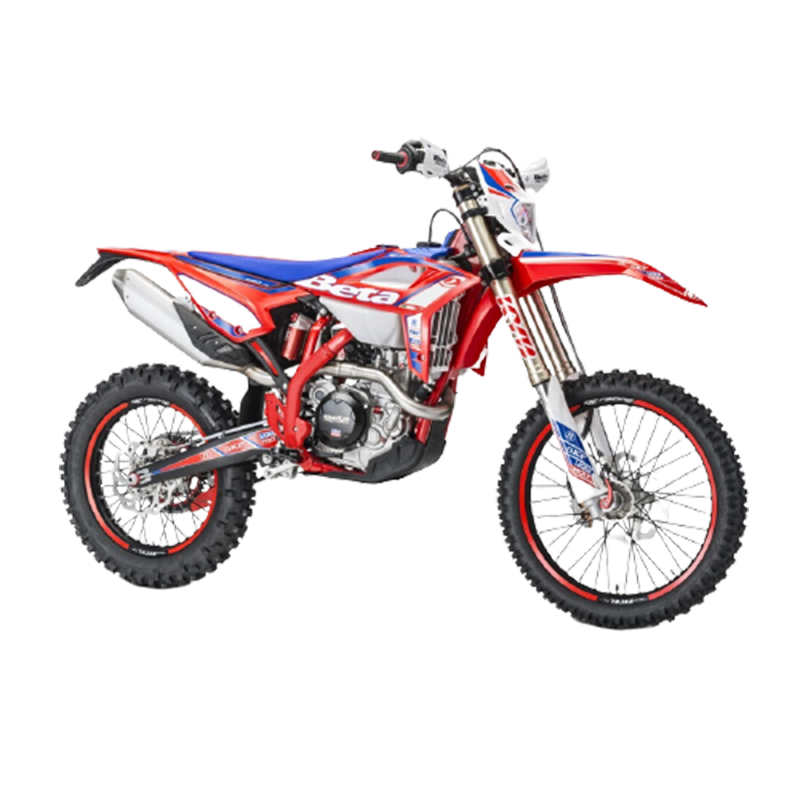 RR 350 RACING 4T EFI MY2021
349.1 cc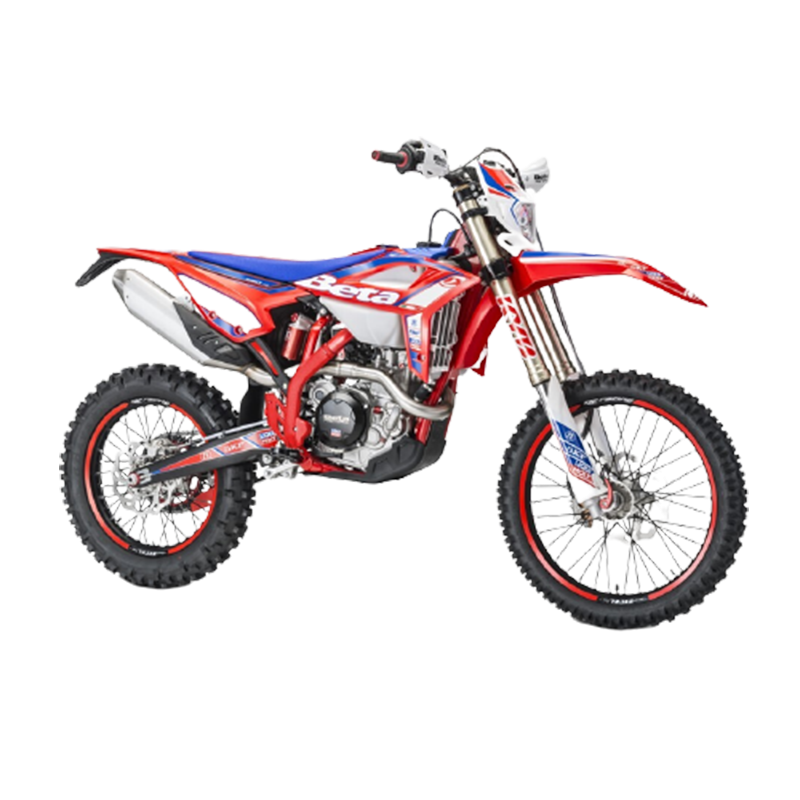 RR 390 RACING 4T EFI MY2021
385.6 cc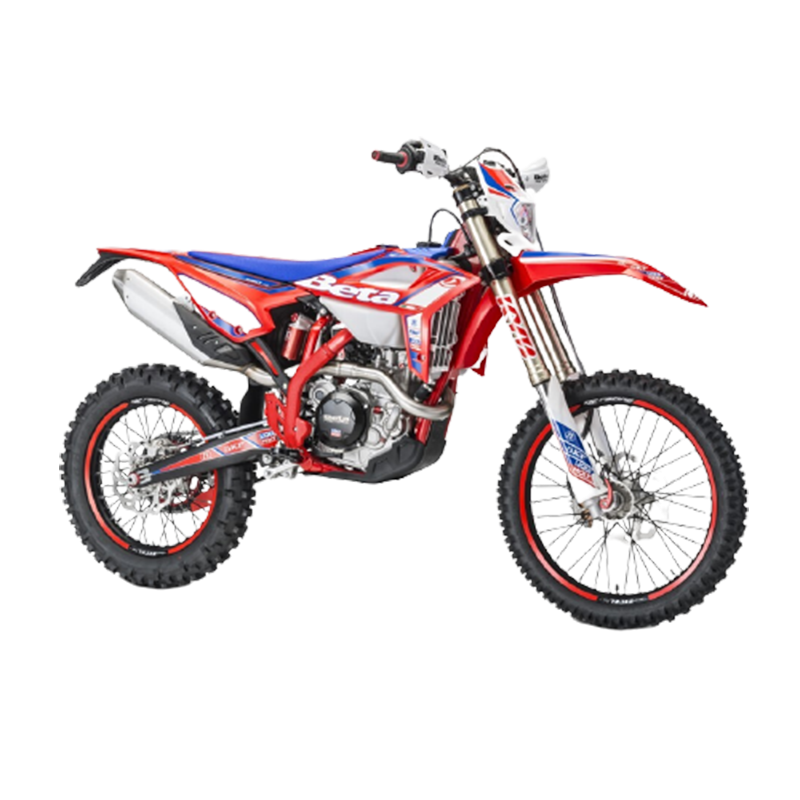 RR 430 RACING 4T EFI MY2021
4730.9 cc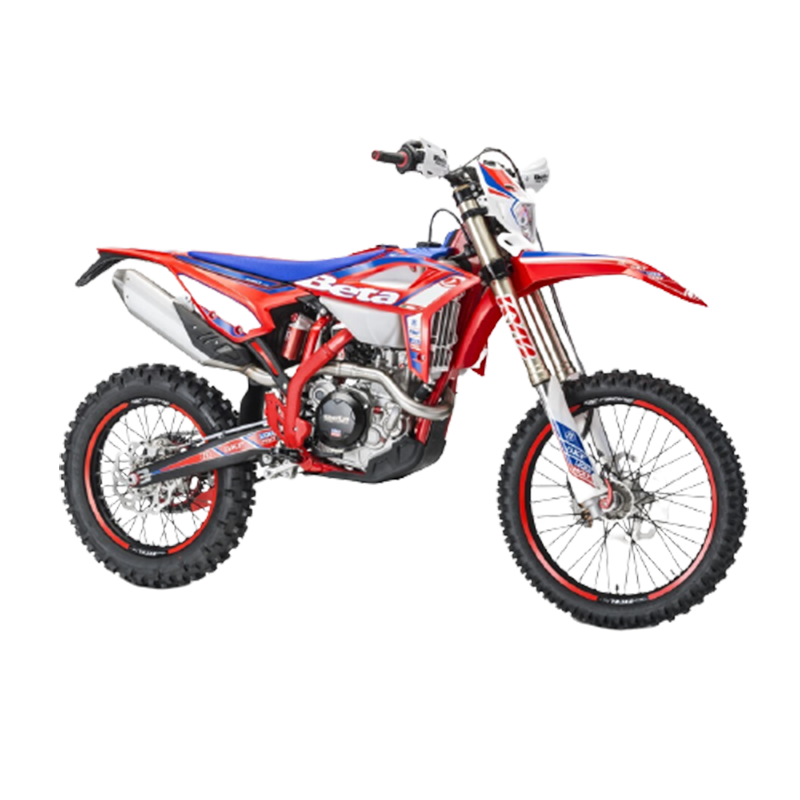 RR 480 RACING 4T EFI MY2021
477.5 cc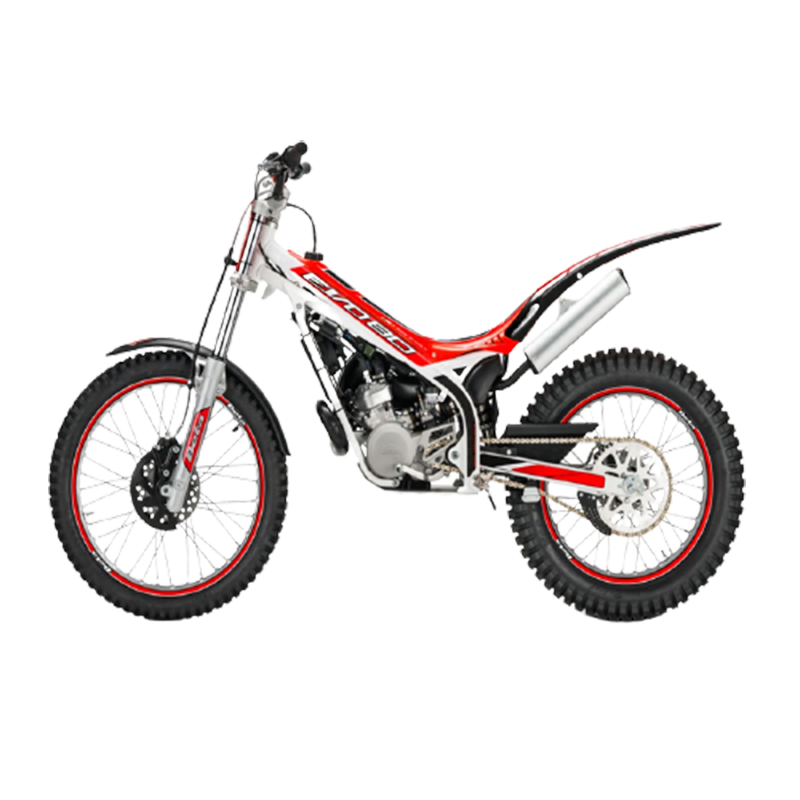 EVO 80 JNR 2T MY2021
79.6 cc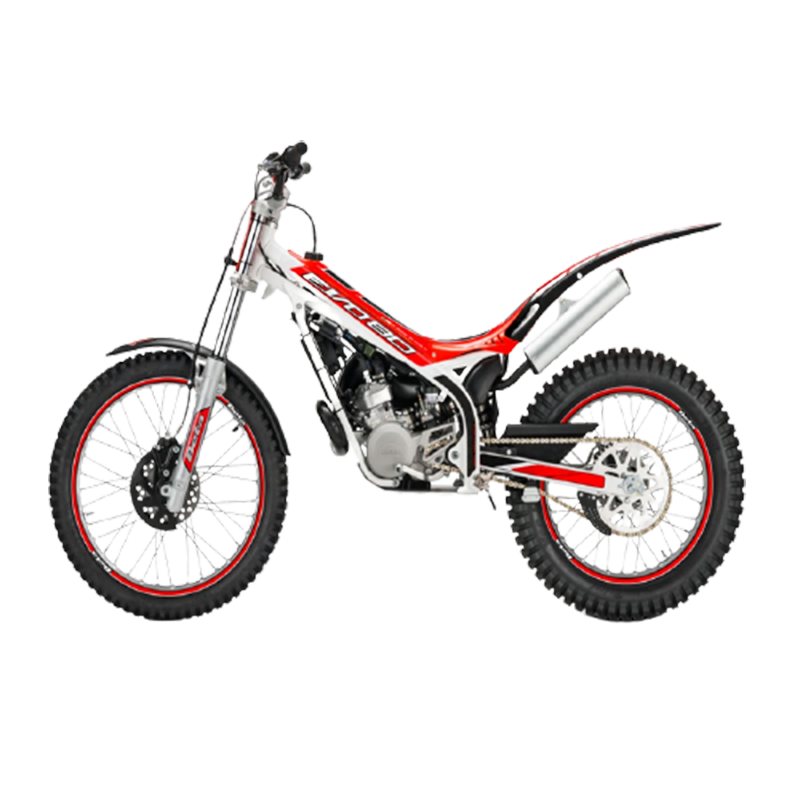 EVO 80 SNR 2T MY2021
79.6 cc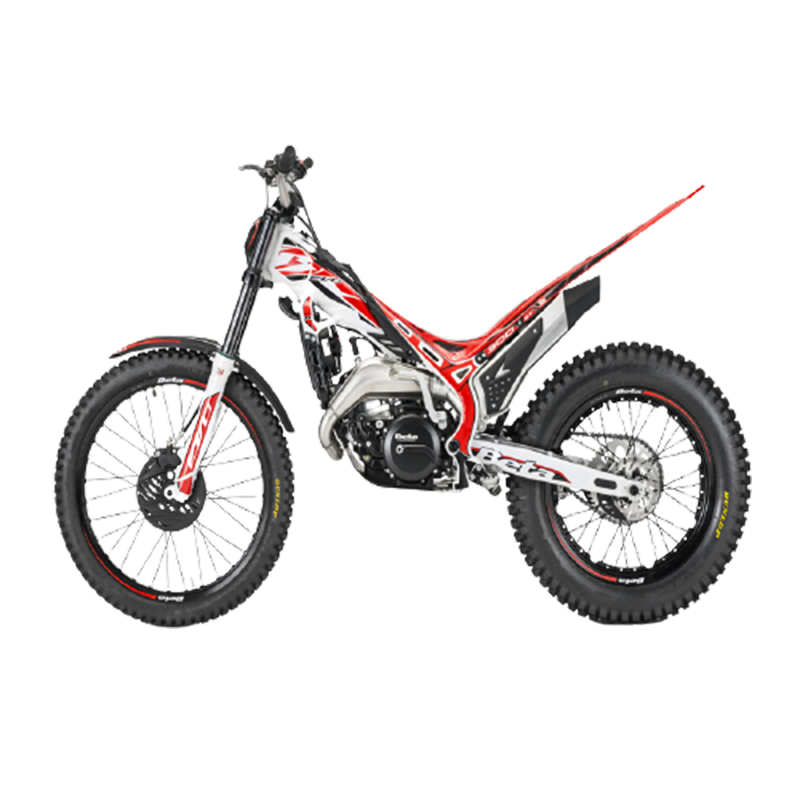 EVO 125 2T MY2021
124.8 cc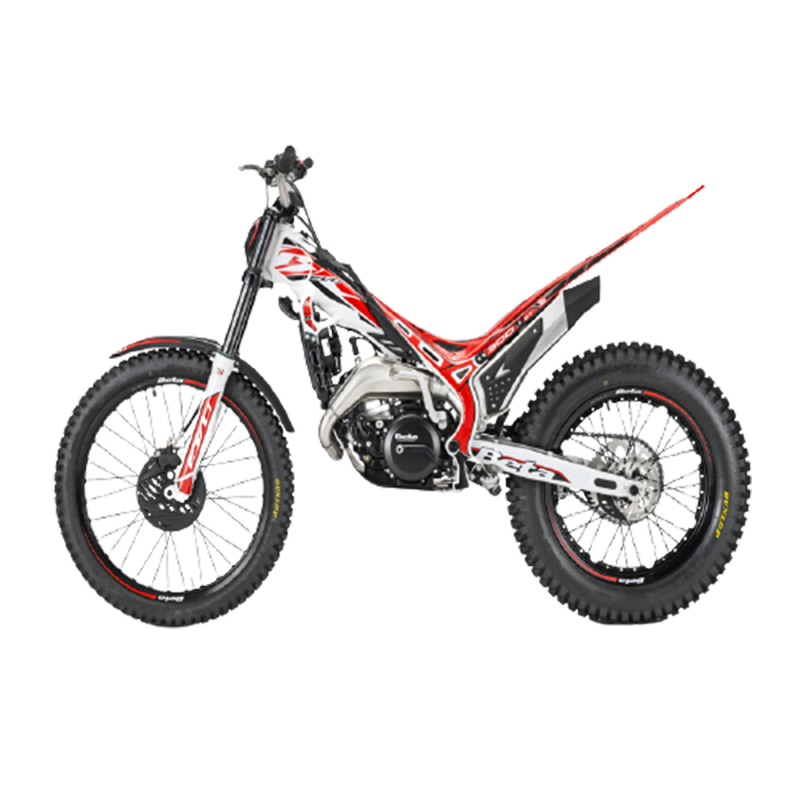 EVO 200 2T MY2021
194.6 cc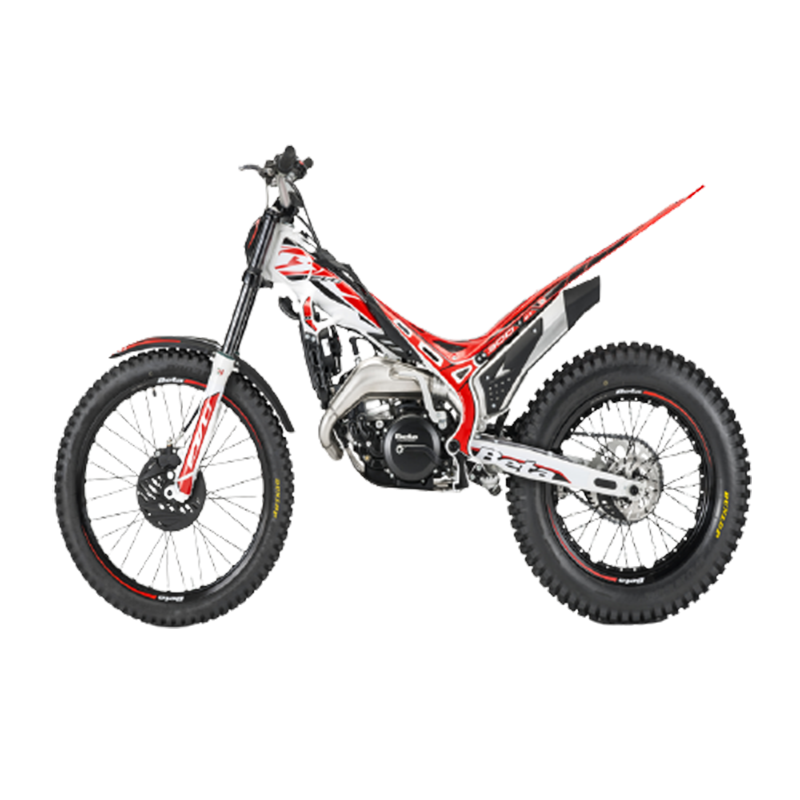 EVO 250 2T MY2021
249.7 cc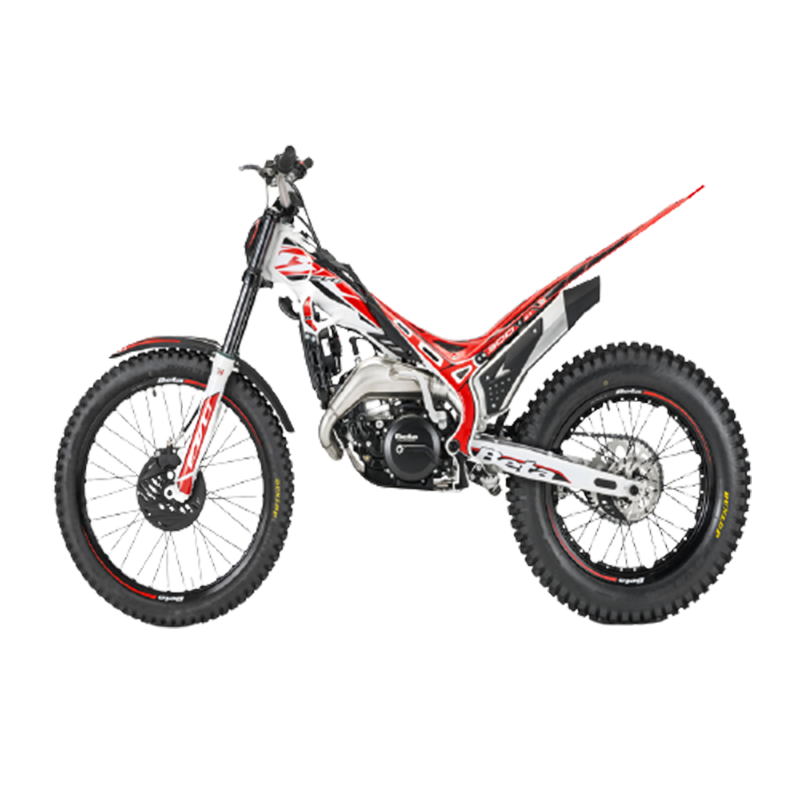 EVO 300 2T MY2021
296.5 cc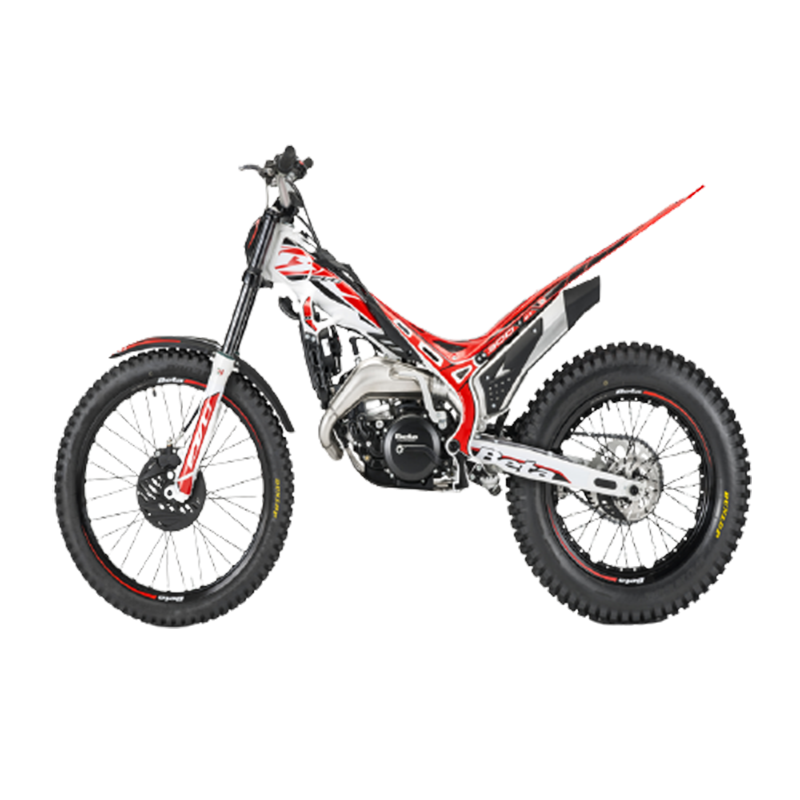 EVO300 SS 2T MY2021
296.5 cc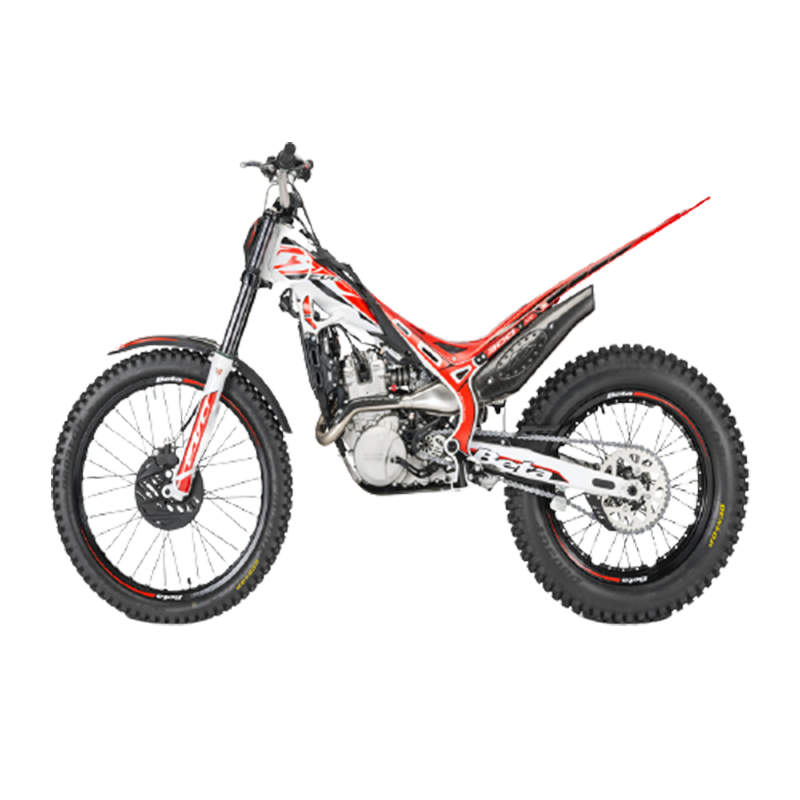 EVO 300 4T MY2021
297.3 cc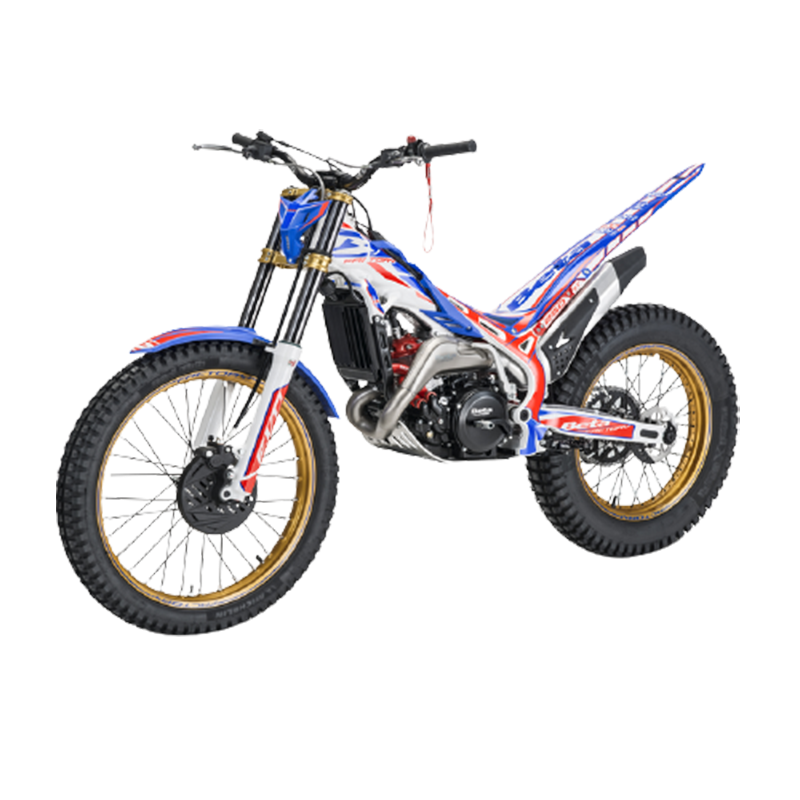 EVO 125 2T FACTORY MY2021
124.8 cc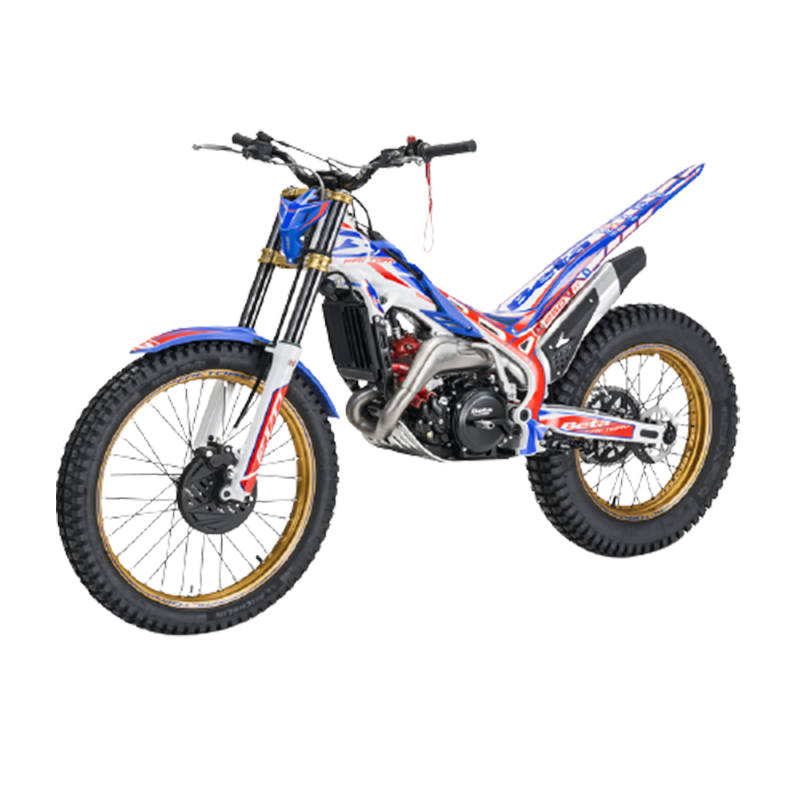 EVO 200 2T FACTORY MY2021
194.6 cc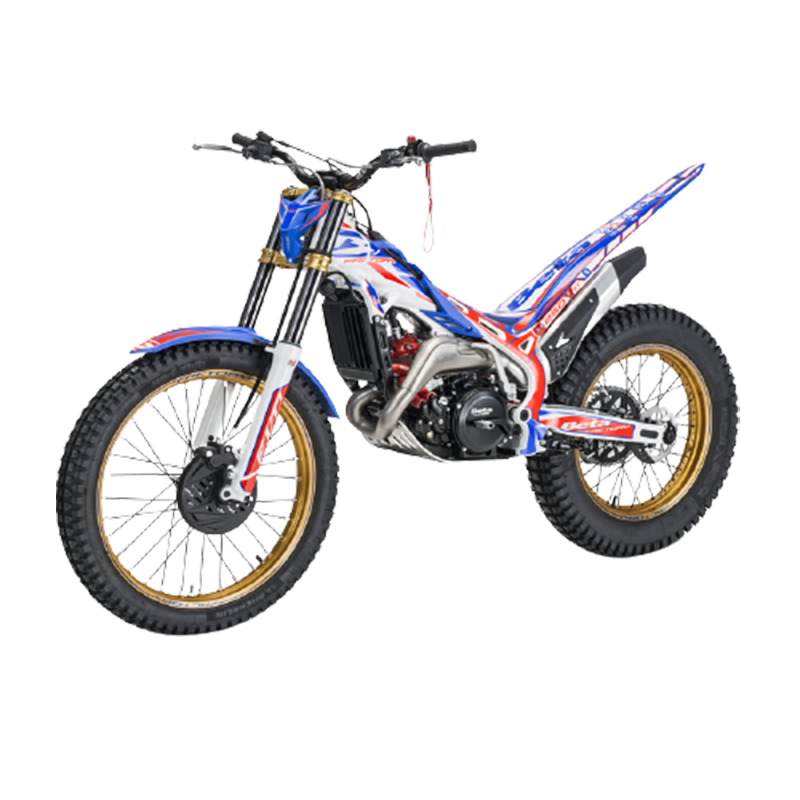 EVO 250 2T FACTORY MY2021
249.7 cc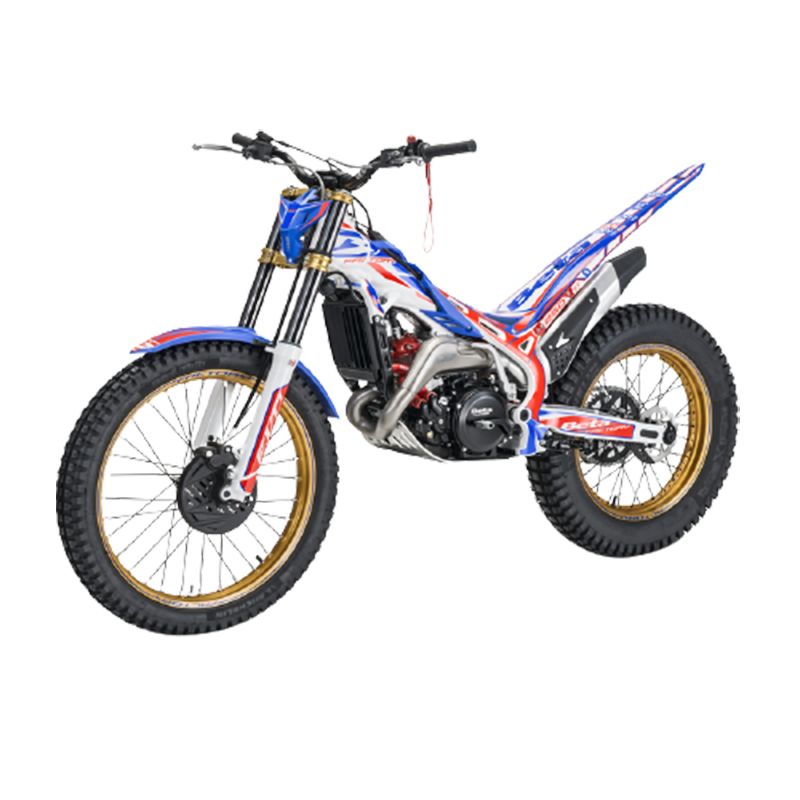 EVO 300 2T FACTORY MY2021
296.5 cc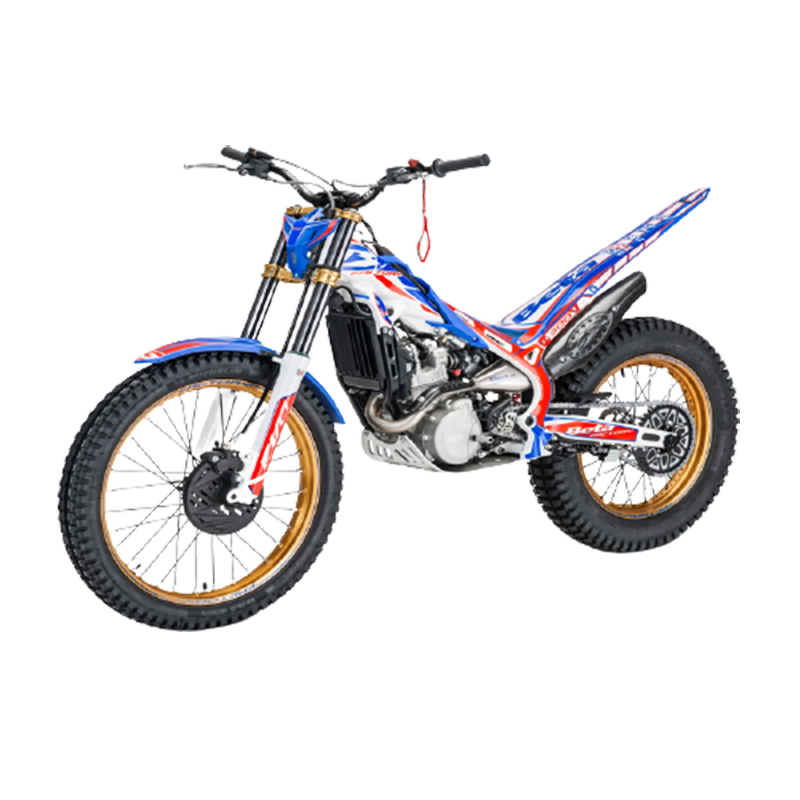 EVO300 4T FACTORY MY2021
297.3 cc
Motocross, trials, enduro and off-road are considered the toughest forms of motorbike riding out there. To perform at your best in any of these disciplines, you're going to need a precision-engineered motorbike capable of tackling even the most challenging of courses.
Beta motorcycles are some of the best in the market and a solid investment for any passionate rider. Having made their name back in the early 2000s with their off-road bikes, the Italian manufacturer Beta Motorcycles is now producing some of the toughest and most powerful off-road, enduro and trail bikes.
Find the perfect Beta off-road motorcycle at Hawkesbury Motorcycles
The world of off-road motorbiking can be mentally challenging and physically demanding, but with a Beta off-road motorcycle you'll have a cutting-edge advantage in your chosen discipline.
Explore the range of Beta off-road motorcycles for sale at Hawkesbury Motorcycles. From 2-stroke to 4-stroke and a variety of engine sizes, we have the right bike for each rider and riding discipline. Come and try one — you will be amazed by their mechanical capabilities, stylish looks and world-class handling.
RR Enduro
Created by the team at Beta to combine agility, power and style, the RR Enduro range has a bike for every rider — from the professional to the weekend enthusiast. Capable of long rides in the most demanding conditions, these outstanding bikes will give you performance and enjoyment in equal measure.
XTrainer
The XTrainer range is Beta Motorcycle's bridge between its enduro range and its specialist models. These 2-stroke, liquid-cooled machines are available in several different engine sizes and are ideal for riders of all levels and abilities. Their versatility makes them perfect for those looking to try their hand at more challenging forms of off-road motorbiking without wanting to fully commit to that style yet.
RR Racing
Beta Motorcycles RR Racing models are born to win. Sporting both expert craftsmanship and stunning looks, the RR Racing range is going to give you the cutting edge in competitive moto-cross events. Available in a variety of engine sizes from 125cc to 480cc, there's a racing bike for every rider in this collection.
Evo Trials
The Evo Trials series is not for the faint-hearted. These dirt bikes are designed to perform on the hardest of trials while delivering excellent results. The combination of stripped back bodywork and powerful engine options make these bikes capable of successfully tackling any terrain and conditions.
Evo Factory
When you're looking to race the trials in the quickest times possible, it's hard to find something that can beat the Evo Factory motorcycles from Beta. From the entry-level Evo 125 2T Factory MY2021 to the Evo300 4T Factory MY2021, this range will leave your competitors in the dust.
Make an appointment to view our Beta Motorcycles today
The team at Hawkesbury Motorcycles is proud to be stocking the full range of Beta off-road motorcycles alongside our comprehensive Honda motorbike range at our dealership in Windsor, New South Wales. Browse our Beta collection online and visit us in-store to see them up close.
We know you probably have a lot of questions and are keen to try these bikes for yourself — so contact us today and arrange a test ride.